Back in 1998 Madonna found her Ray of Light, Air went on a Moon Safari, and Massive Attack does whatever one does in a Mezzanine. I was a publicist for a videogame company called Purple Moon, whose hook was that it made videogames for girls ages 8 – 14.
The company was founded and run by women, and their game development was based on tons of research on how girls played games. And that research showed young girls were really into narrative, relationships, collaboration and non-violence.
Sounds good.
They had a series of games based on an 8th grade girl character named "Rockett." The games featured Rockett navigating emotional and social issues involved with a new school, a first dance, camp, and so on. Purple Moon was very good at this type of game and won all kinds of accolades for its unique approach and mission.
Anyhoo, at the time, Purple Moon was launching a new sports game called Starfire Soccer. They approached this game as they did with all their titles — emphasizing the relationships and narrative. The only issue was that they spent so much time focused on the social aspects of a girls soccer team, they kinda… forgot the actual soccer. It was a sports game with not a lot of sports. There was some soccer play involved, but that (if I recall correctly) was kinda bolted on after the fact.
Turns out, girl gamers don't want to just explore their feelings about what it's like to sit on the bench, they want to slide tackle and score points on the field. Errr, pitch.
I'm not dredging this up to white middle-aged mansplain what they should have done (well, actually…).
I bring it up because Purple Moon was a company built from the ground up by women to create games specifically for girls, with the best of intentions and backed by tons of research and even they missed the mark occasionally.
And what I'm really trying to say is that, I'd like to make 40 Bit as inclusive as possible, with lots of different viewpoints. Part of the reason I launched the newsletter was because of all the masculine garbage that permeates so much of the existing videogame landscape.
But I feel like I haven't been doing a good job of that. The 40 Bit Discord channel is all dudes, the contributors have all been dudes (no one here gets paid, FWIW), and I don't want that to set the tone going forward.
New year, new opportunities, and all.
So if you're a middle-aged woman (or anywhere on the spectrum), or know someone as such, and interested in contributing to 40 Bit, drop me a email. Just be sure to put your favorite album from 1998 in the subject line.
Lucas with the Lid Off
You'd be forgiven if you looked at the videogame headlines this week and thought you woke up in 1983 (when the Police found Synchronicity, REM heard Murmurs, and Def Leppard indulged their Pyromania).
Hope you like light sabers, because you'll be seeing/wielding a lot soon (and a whip, too). Lucasfilm (well, Disney) generated a lot of nerd nostalgia news over the past few days, including:
And all this is on top of the eleven Star Wars shows and movies coming to your TV.
The galaxy far, far away is getting filled filled with content.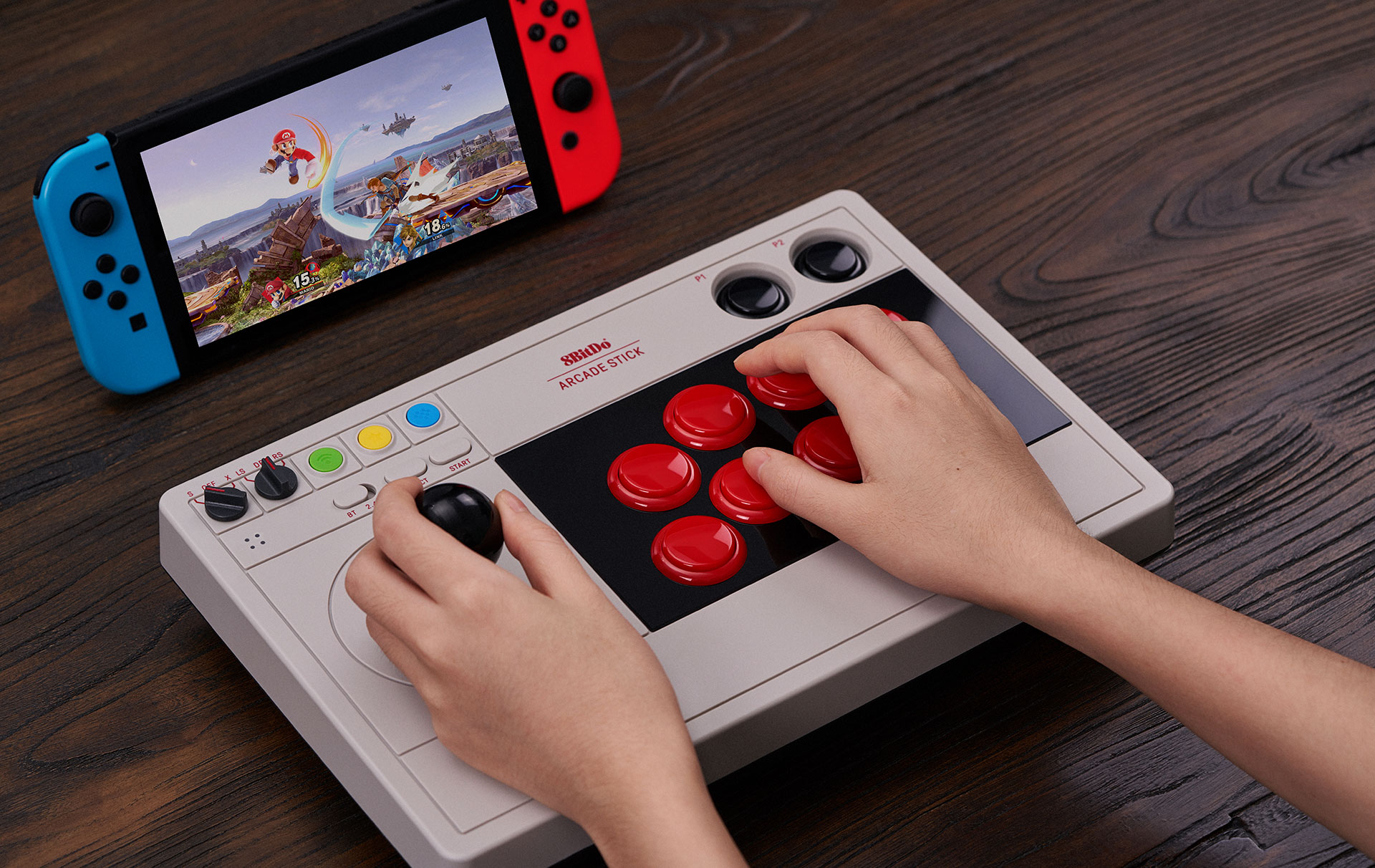 More Headlines
8BitDo's second arcade stick is moddable, stylish and versatile – just like you.
Call of Duty: Warzone streamer wins gulag match by playing the recorder – Wonder what happens if he plays Hot Cross Buns.
Aggressive video games: Effects on mental health and behaviors in young people – "Aggressive video games are not a risk factor for mental health problems, according to a new study of more than 3,000 youth." Especially since they were Debbie Gibson's Electric Youth.
Jane Austin's MMO for socialites shuts down – The Bridgerton MMO, however, is throwing up huge numbers.
An elderly dating game that's all about sexual freedom – Don't be ageist.
That's it for this week! Thanks for reading.
Stay Cool. Have a great summer. Class of '90 rulez.
-Chris @40 Bit
Don't Miss a Bit!
Processing…
Success! You're on the list.
Whoops! There was an error and we couldn't process your subscription. Please reload the page and try again.