I saw Faith No More in concert back in the early 90s (I know — brag). It was in support of The Real Thing (the one with "Epic")(Though I was more of an Angel Dust guy).
Anyhoo, during the show, lead singer Mike Patton would ask the audience "Are you being good? 'Cuz when you're good, you get stuff."
It was a schtick I'm sure he did every night because if you were good, the stuff you got was an encore. But it was a line that stuck with me and actually I used as a parent. Sure, it's simplistic, but it's also super practical advice for a young person because it's true. When you're good, you do get stuff.
Stuff like extra screen time.
For the longest time, screen time was the easiest/best arrow in my parenting quiver. Good begat more screen time. Not-so-good begat less. Here endeth the lesson.
But as I've said before, in this lockdown world, videogames, Fortnite and Minecraft in particular, are really the only ways for my son to connect with other ten year olds in a non-school setting.
As a result, he's spending a lot of time playing videogames. He's a good kid who does his work and typically ain't misbehavin' (please click on that link) so I'm fine with all the gaming and connecting.
But what do I (or you, because I'm asking) do when, for whatever reason, something needs to be enforced or reinforced?
Taking away videogames now really only takes away the only non-structured playtime he has with friends. That prevents him from making awesome dumb jokes with his friends. He's an only child too, so if he doesn't have other kids to talk with about Fortnite emotes, then he's left with talking to his middle-aged parents. And let me tell you — my son is not interested in debating Steely Dan's Aja versus Gaucho. And don't even get me started on his refusal to appreciate the production wizardry of Boston's Tom Scholz on the band's self-titled debut.
But I digress.
I mean, this isn't a huge deal, and all things considered, our pandemic experience is pretty easy. But it's something I think about as I try to navigate parenting during these dark times. What's a good motivation tool when your family is stuck in the house (and the weather outside is frightful)? I'm looking for more carrots than sticks (because, evidently in my mind, my son is a horse), so if you have an answer, drop me a line and let me know.
Really, I just want to be a good dad, and not some Mr. Bungle.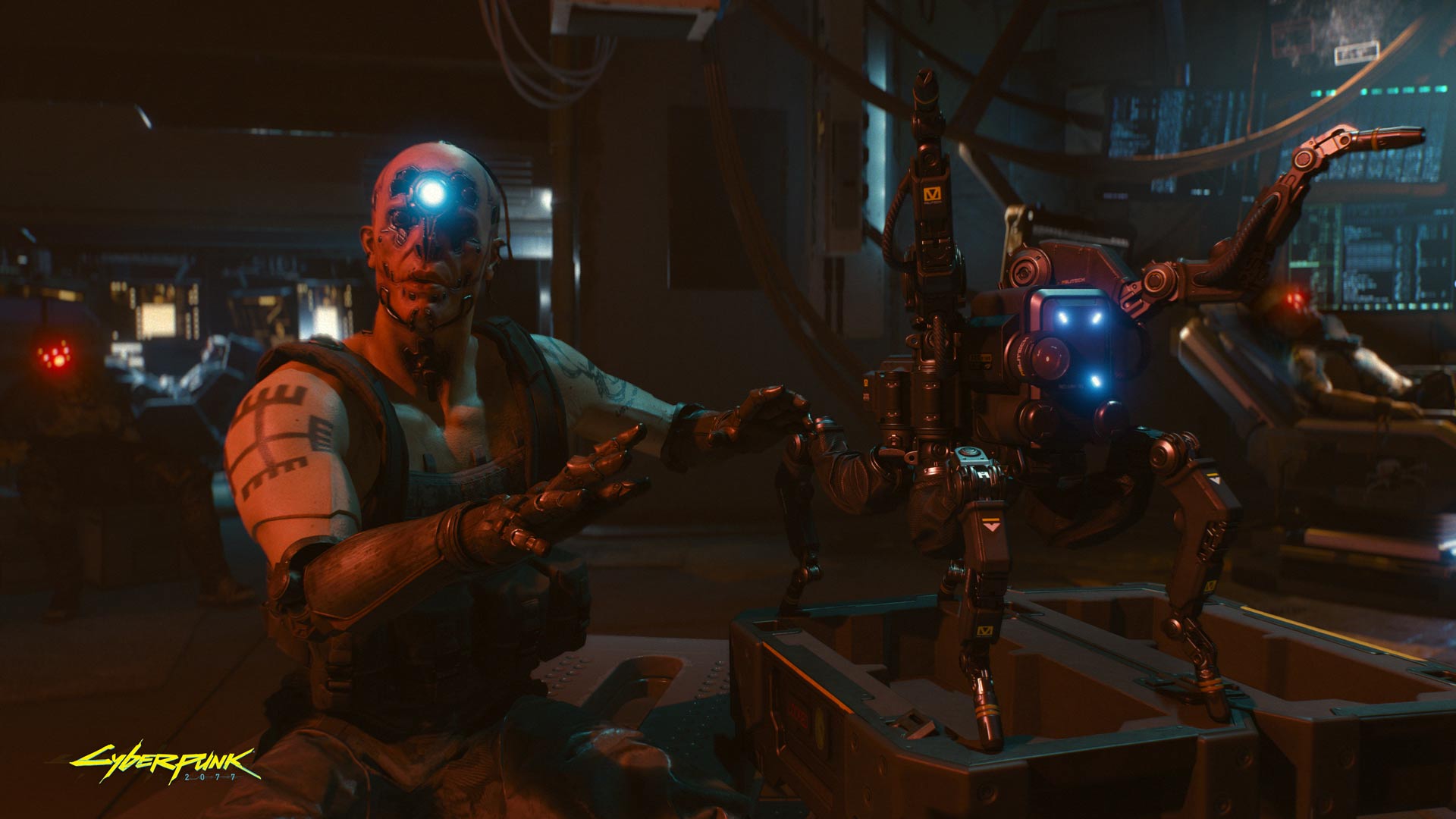 Cyberpunk'd 2.0h no.
Wow.
Wow. Wow. Wow.
Last week's launch of the long-anticipated Cyberpunk 2077 did not go smoothly. In fact it it went about as well as the launch of Billy Idol's Cyberpunk.
There have been widespread issues around the poor graphics performance and glitches in the game on this generation of console (PS 4, XBone). See for yourself in this video celebrating some of the more egregious Cyberpunk glitches:
Things got so bad, CD Projekt Red, which created the game, actually issued an apology and offered a refund. And rubbing salt on this particular wound, Sony not only offered a refund, but actually removed it from the PlayStation Store "until further notice."
Yeesh.
Then word came today that CD Projekt Red is doing sweeping refunds for people who bought the game at retail.
CD Projekt Red better hope Keanu doesn't grab a pencil go all John Wick after getting his good name and likeness dragged like this.
CD Projekt Red is a publicly traded company and after numerous release delays (and some other stuff), it was presumably feeling the heat to release the game before the end of the year. But that's just speculation.
I haven't played Cyberpunk since my initial, err, phallic foray into the game last week. My not playing was more about a busy schedule (again — brag) than it was about the game's performance. But now I'll probably wait until some of those promised fixes are released before firing it up.
So check back with me in February.
More Headlines
Totally Game: Pitbullreece has racked up 140 Warzone wins while playing with his mouth – The reason he plays with his mouth is because he is a quadruple amputee and paraplegic. But it's still cool for me to complain about the lag on my controller, right?
Elite Dangerous: Odyssey mixes the look of Mass Effect with the action of Call of Duty – I'm including because you, dear 40 Bitter, are both elite and dangerous. And never forget it.
Gift Guide
A 40 Bitter asked me if I was going to do a holiday gift guide, and the answer is no. The things I'd recommend for a middle-aged gamer, namely the PlayStation 5 and Xbox Series X are chronically out of stock.
What I will do, however, is share with you a few charities that I give to, if you're in the holiday spirit and want to give a gift to someone else.
BarberShop Books – Help Black boys ages 4-8 to identify as readers by connecting fun books to a male-centered space and by involving Black men in boys' early reading experiences.
DonorsChoose – We make it easy for anyone to help a teacher in need, moving us closer to a nation where students in every community have the tools and experiences they need for a great education.
Feeding America – Our mission is to feed America's hungry through a nationwide network of member food banks and engage our country in the fight to end hunger.
That's all for this week. Thank you for reading.
Happy holidays from all of us at 40 Bit.
Stay cool. Have a great summer. Class of '90 rulez.
-Chris at 40 Bit
Get Every Bit
Processing…
Success! You're on the list.
Whoops! There was an error and we couldn't process your subscription. Please reload the page and try again.