I reached a weird inflection point in adult/parenthood this week.
Assassin's Creed Valhalla is sitting in my PS 4, but the game is not mine. My son got it as a (belated) birthday present from his aunt. Whether or not I'm a good parent (or the best parent) for letting my ten-year old play Assassin's Creed is the subject for a different newsletter (long story short: we're in a pandemic, sh-t's gone out the window, baby!).
But it's the first time we've gotten a videogame that technically isn't mine. I could pull a "while you're under my roof" kinda thing, but this isn't some very special episode of Growing Pains where Boner gets kicked out of his house (show me that smile again).
Anyhoo.
Since it's his, I wanted him to be first to play it (FWIW, he gives it a 9.5 out of 10). And I don't want to sit there and watch him play because then it would just be me constantly going "Don't you have to go the other way?" and "Want to use your axe?" and "Can I have a turn?" And him just glaring at me.
Sure, I could play after he went to bed, but this has been an exhausting week, month, year and I just can't muster the energy to stay up late. As a result, I can't give you any first impressions other than that it looks purdy.
But, like Marty DiBergi said, enough of my yakkin', If you're want to know more before entering Valhalla, here's a roundup of resources that might make your experience more heroic:
The Reviews
Just the Tips
Extra Stuff
By Odin's beard! If you play Valhalla, drop me a line and let me know what you think.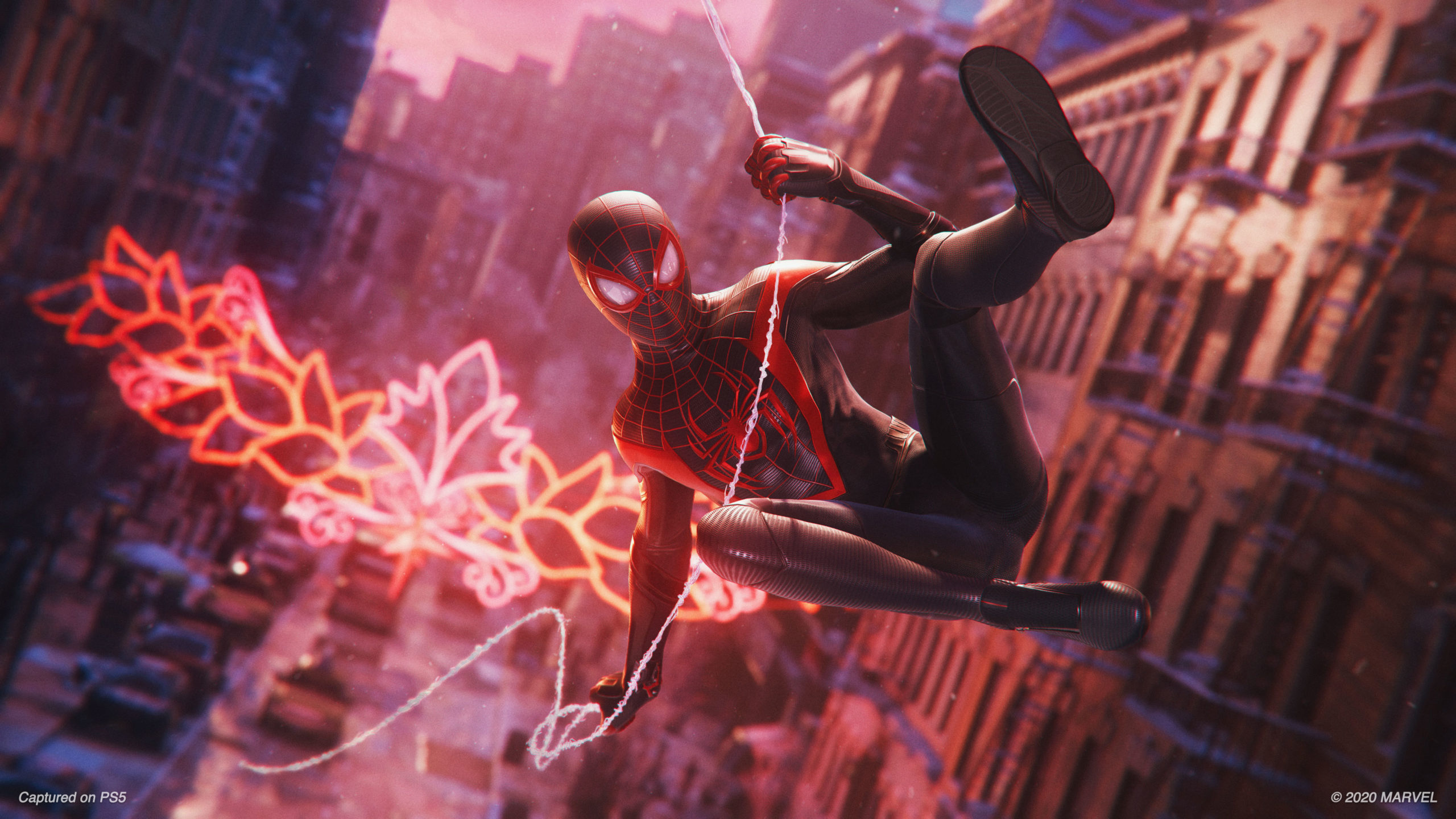 Fun Fact: The intro to the 1960s Spider-Man cartoon is one of the, pardon the pun, swinginest theme songs ever. Double fun fact: The Ramones cover of it was not nearly as good.
I don't know if there's a 60s Spidey Easter Egg in the new Spider-Man Miles Morales game, also released this week, but from the reviews, the new game sounds like it's as fun as that groovin' theme song.
(Ed. note: Sorry for all the review recapping in this issue, it's been a big week for blockbuster new games)
The Washington Post loves the game, especially the enhanced immersion the new DualSense controllers bring to the game:
Swinging through the New York City skyline, you can feel the tension in the controller's triggers as you arc above the streets and it buzzes with the wind when you dive. When you vault off rooftops there's a subtle pop that emanates outward from the center of the controller as you vault into the sky. And it thrums when you unleash a Venom punch, building in intensity and dissipating when Miles delivers the blow.
IGN also digs the Miles Morales, saying:
[It] may not be quite as packed with content as the original, but it stands out as an essential story in Insomniac's Spidey Universe. It earns its spot as a fantastic follow-up, telling a wonderful Miles-specific story while improving upon the fundamentals of the first game with distinctive moves and enemies.
And if playing Spider-Man isn't enough for you, then you can buy a pair of Miles Morales sneakers from Adidas (does not do whatever a spider can)
More Headlines
RepliCade's Dragon's Lair Is The Coolest Mini Arcade Machine I've Played — This is the story of the (Don) Bluth family, and how it created a game that kinda sorta wasn't a "game," but more a series of cut scenes.
Microsoft: "Please Do Not Blow Vape Smoke Into Your Xbox Series X" – Related: Do not taunt Xbox Series X. Xbox Series X may stick to certain types of skin.
Epic is gauging interest in a Fortnite monthly subscription plan – Gamasutra reports that a survey went out potentially probing people about a "'monthly crew pack' containing early-access character outfits and styles, a supply of 1000 V-Bucks (in-game currency) each month, and the Fortnite Battle Pass."
That's it for this week. Thanks for reading.
Stay cool. Have a great summer. Class of '90 rulez.
-Chris
Processing…
Success! You're on the list.
Whoops! There was an error and we couldn't process your subscription. Please reload the page and try again.